Bird expedition films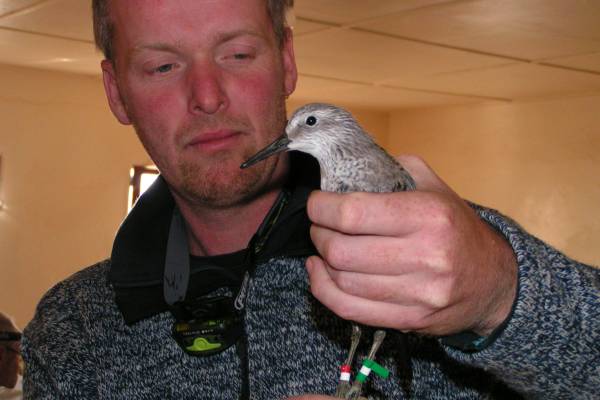 Banc d'Arguin 2007 - Theunis Piersma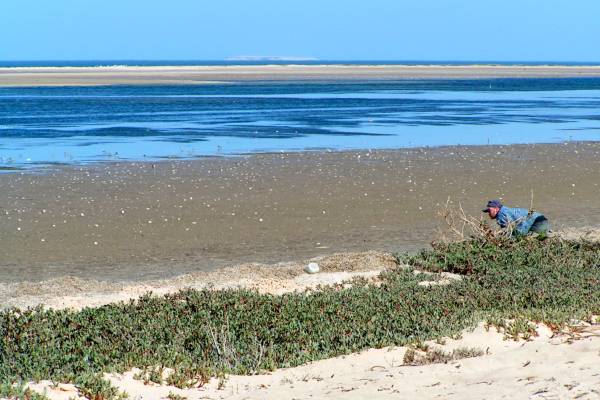 Banc d'Arguin 2007 - Theunis Piersma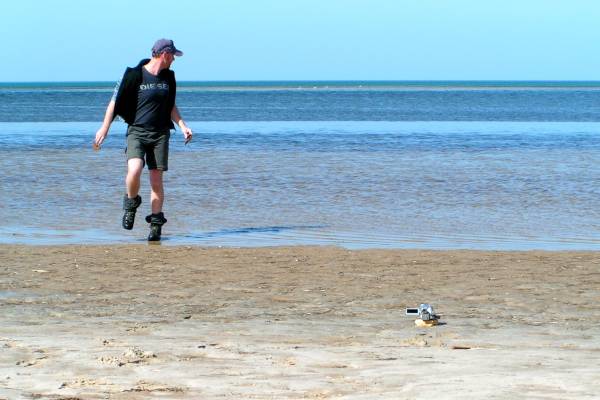 Banc d'Arguin 2007 - Theunis Piersma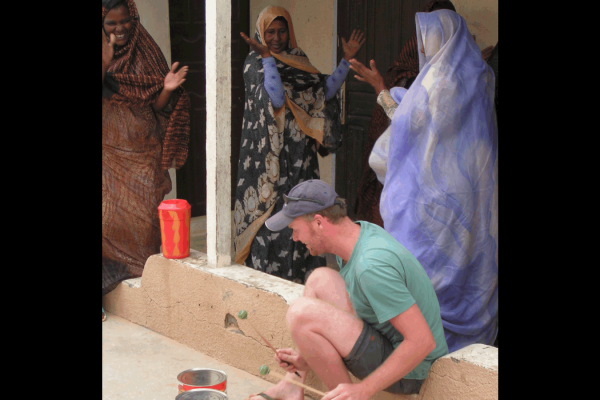 Banc d'Arguin 2007 - Theunis Piersma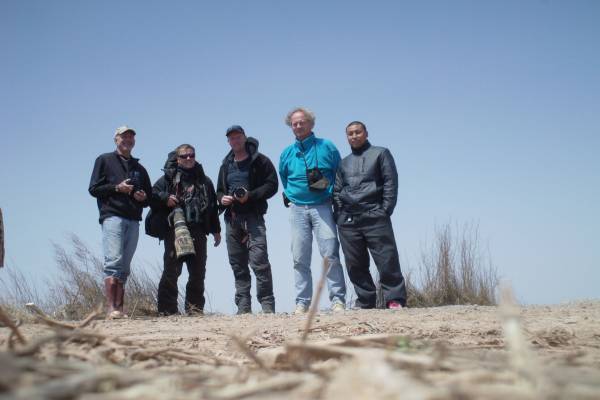 Bohai Bay China 2011
Banc d'Arguin & Banc d'Arguin II are the first two poetic travel reports of Sytze Pruiksma accompanying professor global flyway ecology Theunis Piersma on a bird expedition to Mauretania in December 2007. It was the sixth edition of the NIOZ winter expedition to Mauritania to monitor the growth and survival of the population of migrating wading birds. Sytze's footage was edited in a special and characteristic way by poet/artist Elmar Kuiper. The music in the film comes from the improvisation collective NODO (Jan Snijder, Christiaan Kuitwaard and Sytze Pruiksma).
Banc d'Arguin had its premiere at the Northern Film Festival 2010 in Leeuwarden.
Bohai Bay is the tidal area in China near the capital Beijing where nature is threatened and partly destroyed by industrial expansion. The area is an essential stepping-stone for migratory birds between their Siberian breeding grounds and their Australian wintering areas. Sytze Pruiksma went to Bohai Bay on a bird expedition for filming. Artist/poet Elmar Kuiper edited the material to an epic trilogy in which several story lines cross each other and in which the relationship between man and nature becomes the central issue. There is music and poetry in the movie by Tsjêbbe Hettinga, Nils Frahm, Greg Haines, Jan Kleefstra, Romke Kleefstra, Christiaan Kuitwaard and Sytze Pruiksma, recorded live during Klanklânskippen I in the Lawei in Drachten.
Bohai Bay is after Banc d'Arguin and Banc d'Arguin II cinematically the third fruit of Pruiksma & Kuiper and a preview of their multiannual collaboration, that will result in an international, travelling exhibition, in which several mud flat areas in the world and the wading birds will play a prominent role. The film project of Pruiksma & Kuiper forms an important part of this exhibition.
Bohai Bay was shown at the Northern Film Festival 2011 in Leeuwarden. A teaser will be uploaded soon.