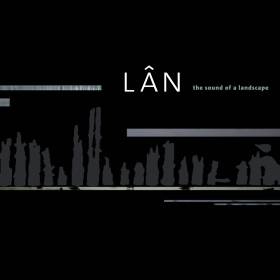 Sytze Pruiksma
LÂN
2008,Stichting Lân
In his first solo project LÂN (Land) - the sound of a landscape, Sytze translates his fascinations for landscapes, nature and birds into film and music. LÂN is an orchestral piece inspired on the Frisian landscape, which he recorded together with the Prague Philharmonic Orchestra.
"The recordings of the Prague Philharmonic Orchestra with live additions of Pruiksma, is like the soundtrack of the landscape. Sometimes like Philip Glass, minimal, rhythmical, but also gradually more lyrical and fierce – sometimes you involuntary think of names like Smetana and Sibelius. You can experience this crossover production as an ode to the landscape. 'Lân' could also be called a poem, but without words – Pruiksma lets his heart speak. This is what Van Morrison probably meant with 'inarticulate speech of the heart'." (LC)
To buy this CD, please contact Sytze.